beautiful teeth,
For a Beautiful You.
Our Mission
Our mission is to provide optional dental health at an affordable price to patients representing all segments of our community, regardless of age, race, religion or socioeconomic status.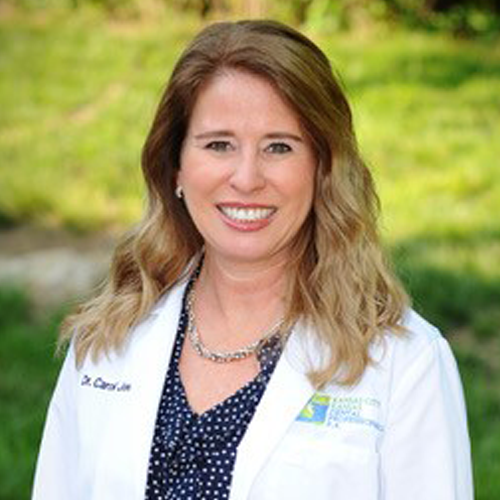 Dr. Carol Jones
Dr. Jones, a native of Liberty, Missouri, pursued her college and dental education at UMKC, where she earned her degree from UMKC School of Dentistry in 2005.
Throughout her career, Dr. Jones has remained dedicated to serving the heart of KCK, beginning as an associate dentist in 2005 and acquiring KCK Dental Professionals in 2009. Dr. Jones is an esteemed member of several professional organizations, including the American Dental Association, Kansas Dental Association, American Association of Facial Esthetics, International Dental Implant Association and American Orthodontic Society.
She and her husband, Shawn, share two grown children and two beloved pets. As avid travelers, they enjoy exploring nature and camping in their free time. Dr. Jones is also an enthusiast of learning Spanish, working out, and spending quality time with family.
As a lifelong learner, Dr. Jones is committed to continuous education and has completed over 100 hours of continuing education each year in recent years. She has completed comprehensive courses in Orthodontics and is presently engaged in furthering her education in Implant surgery and Oral Facial pain and esthetics. Dr. Jones's goal is to provide affordable, cutting-edge, relationship-centered, comprehensive dental care for her patients.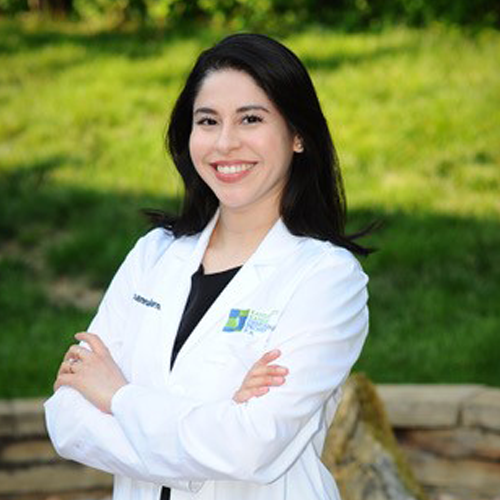 Dr. Barnes
Dr. Barnes hails from Garden City, KS, a small southwest Kansas town near the Colorado border.
She earned her undergraduate degree from Wichita State University before graduating from UMKC School of Dentistry in 2019.
In April 2023, Dr. Barnes joined the team at KCK Dental Professionals as an associate dentist. She relocated to the area with her husband, Alex, and their two pets.
Dr. Barnes is fluent in both English and Spanish and is thrilled to aid her patients in achieving their dental objectives. In her leisure time, she enjoys family activities, reading, sketching, studying French, and taking nature walks with her husband.
Dr. Barnes is committed to ongoing education and is eager to expand her knowledge each year to provide the highest quality care to her patients.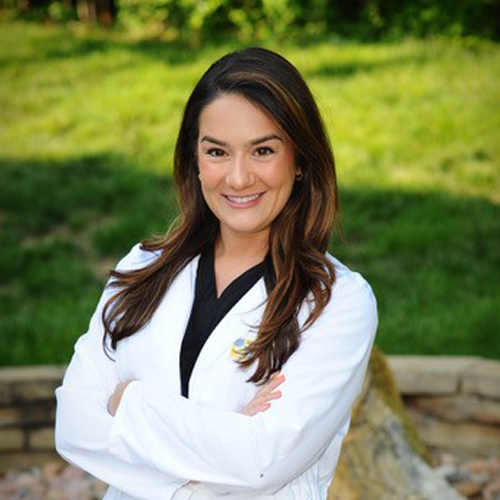 Dr. Rachel Karabas
Dr. Rachel Karabas, a native of St. Louis, Missouri, has established her home in Kansas City since completing her dental studies at the University of Missouri-Kansas City School of Dentistry. Her undergraduate degree in Biology and minor in Psychology were earned at the University of Missouri-Columbia. As a dentist, Dr. Karabas is passionate about practicing comprehensive dentistry and building long-term patient relationships based on trust and quality care. Her focus is on providing a comfortable experience for patients that centers on their individual goals and needs, improving their overall oral health and confidence in their smile. Dr. Karabas is a member of the American Dental Association, Academy of General Dentistry, the American Academy of Facial Esthetics, and the Kansas and Missouri Dental Associations.
She is committed to philanthropy and community outreach, participating in events with Team Smile to provide dental care for children in the Kansas City area.
In her free time, Dr. Karabas enjoys dining on the Country Club Plaza, attending group fitness classes, spending time with loved ones, and cheering for the KC Chiefs and St. Louis Cardinals. She also loves to travel and looks forward to beach vacations.